Federal Employee Leads and Great Financial Professionals: Connected
Federal Employee Leads: TSP-Withdrawal.com
Federal employees and retirees need to protect their money in their TSP accounts, as it forms the most substantial amount of their retirement savings, but the significant tax penalties associated with withdrawing money from your TSP account to a savings account after retirement leads to a significant reduction in savings. TSP-withdrawal.com can put masters of financial planning in touch with federal employee leads to provide the best services possible.
On the other hand, leaving your savings in the TSP account after retirement guarantees minimum growth and limited options when it comes to accessing your savings. The TSP does not offer many opportunities to federal employees that are close to retirement. Annuitizing your TSP savings limits growth potential while your family might end up inheriting nothing. Also, annuitizing does not guarantee access to your savings in times of emergency.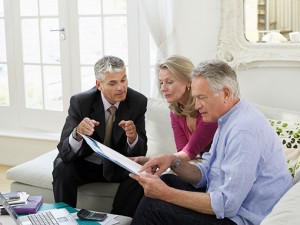 Why TSP-Withdrawal.com?
TSP-Withdrawal.com is a lead generation website where Federal employees can find resources for TSP savings and withdrawal plans. The website brings together local professionals that address all the questions associated TSP savings and withdrawal. The professional agents help federal employees that are about to leave federal service to maximize their post-retirement income.
The federal employees are taken through the available TSP-withdrawal options that can help them avoid losing retirement income through TSP withdrawal mistakes. Federal employees consult with local Thrift Savings Plan experts to identify the most appropriate TSP withdrawal options.
Federal employees are expected to provide personal information such as their name, e-mail, phone, Street Address, city, and zip code. The TSP withdrawal experts or agents then contact prospects using the provided contact information and share with them information about the alternative TSP withdrawal plans.
A TSP withdrawal expert will help you;
Gain more investment options
Understand the value of your thrift savings plan
Avoid common mistakes associated with TSP withdrawal
TSP-Withdrawal.com Objectives
The main objective of this platform is to help federal employees avoid the common mistakes associated with TSP withdrawals. The platform connects Federal employees with TSP withdrawal experts that provide you with accurate information when it comes to the TSP lifetime annuity.
The lead generation system has a TSP calculator that can help federal employees compare alternative TSP withdrawal options that can help you gain more retirement income with their potential TSP income. Federal employees can make confident decisions after being presented with the best TSP withdrawal options and useful information.  The website generates leads for alternative TSP withdrawal plans that offer more retirement benefits for federal employees.
The TSP-Withdrawal.com Team
The website does not charge customers for an initial consultation. TSPWithdrawal has enlisted the services of TSP experts that form the TSP-Withdrawal.com team.  The TSP experts come from different parts of the country and work very hard to ensure that potential retirees maximize their post-retirement income.
The experts assist clients in making TSP withdrawal by providing them with proper forms. The TSP experts take advantage of the high volume of federal employee leads on the website to direct federal employees to alternative TSP withdrawal platforms. Moreover, the experts respond to all the age-based TSP withdrawal questions and at the same time help federal employees to access their TSP after leaving federal service.
With the presentation of more options, the customer is likely to gain more returns at minimum risk. Federal employees can receive no-obligations reports from local experts that help them to take advantage of the existing TSP withdrawal options entirely, and the financial professionals can use those federal employee leads to ensure the best possible solution.
TSP Savings and Withdrawal Options Available on TSP-Withdrawal.com
Many downloadable TSP savings and withdrawal plans are available on the TSP-Withdrawal.com website. It is important to point out that TSP-Withdrawal.com is not affiliated to any of the TSP withdrawals plans or government agencies. Some of the TSP plans that have been listed on the website include;
TSP 70
TSP 70a
TSP 77
TSP 75
In Service TSP withdrawals
Apart from the TSP savings and withdrawal plans, the website has some useful information and resources on TSP withdrawal for federal employees. Notable ones include;
Tax payment information
TSP highlights
Annual Limit
TSP loan information
TSP tax information
Information on TSP withdrawal after retirement from federal service
Through TSP-Withdrawal's agents, you could potentially guarantee, depending on the strength of your annuity's company,  your lifetime income, potential growth rates on retirement savings, Flexibility, and more retirement income.